Dr. Phil" Posts Bail For Teen Accused In Beating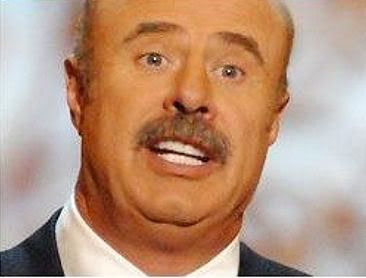 The teen accused of masterminding a videotaped "animalistic" attack against a fellow teenage classmate is out on bond, and she has celebrity talk show host Dr. Phil McGraw to thank for it, according to a bail bondsman.
The bondsman told media gathered at a Polk County jail Friday that Dr. Phil posted Mercedes Nichols'$30,000 bond. Ironically, Dr. Phil had an upcoming show about teen violence slated.
Dr. Phil has some huge balls, doesn't he?
When Nichols was released from jail, a man arrived and identified himself as a Dr. Phil producer and ordered local media to leave the area because the Dr. Phil Show had exclusive rights to the story, according to reporters on scene.
The man refused to comment about why Dr. Phil would help someone accused of such a violent crime leave jail, and he would not confirm if Dr. Phil paid for her bond.
A spokesperson for the Dr. Phil show issued the following statement:
"We have helped guests and potential guests in the past when they need financial assistance to come on the show - assisting with clothing allowance, lost wages, accommodations, travel and necessities. In this case, certain staff members went beyond our guidelines (re: the bail being paid). These staff members have been spoken to and our policies reiterated. In addition, we have decided not to go forward with the story as our guidelines have been compromised."
Needless to say, Dr. Phil's show about teen violence has had the plug pulled on it. When is this bozo going to get a clue?
TO JOIN THE HEATED DISCUSSION
CLICK HERE