50 CENT TO GO TO DEATHROW.....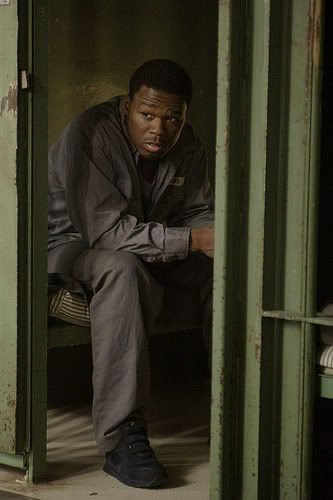 ahhh, psych. Death Row in a movie, silly.
According to Variety…50 Cent is signing up for yet another movie. This one, called Spectacular Regret stars unknowns such as Danny Huston (Marie Antoinette), John Ortiz (American Gangster) and Kelli Garner (Thumbsucker).
"[50 Cent] will play a death row inmate whose imminent execution has made him a cause celebre. The drama interconnects with four Angelenos struggling to overcome past events.
Leonard is an actor who has co-directed the docu "Beautiful Losers" and helmed short "The Youth in Us." He also lugged around a camera as one of the stars of "The Blair Witch Project.""
The movie itself sounds, ehhhh….but what's interesting to me is that this seems like 50's first foray into that murky realm of indie films. Maybe he'll start stretching outside of his comfort zone of monosyllabic tough-guy roles?